History of Camping Ground
The old 1890 swingbridge across the Makakahi River: (Photo: Wairarapa Archives)
The remains of the swingbridge are at the southern end of the reserve.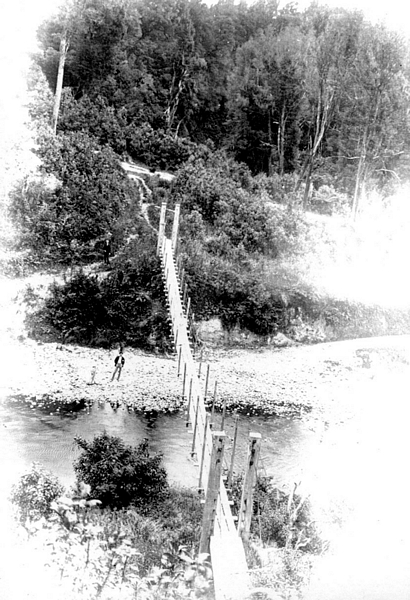 Image of early Eketahuna: (Photo: Wairarapa Archives)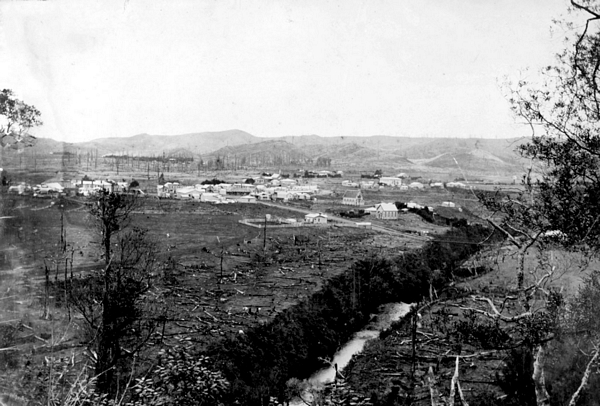 A pictorical history of Eketahuna can be viewed here.
Comments from the Public
Many favourable comments have been from people who have visited the camping ground. Some typical comments received are:
"Beautiful site".
"Nice and quiet,fresh air,cheap cabins awesome showers."